Graeter's Cones for the Cure is about more than just ice cream. Your support makes a difference for kids fighting cancer by helping to fund groundbreaking research. Each of our Cones Ambassador Warriors has their own story to tell about their battle and how much your support means to them.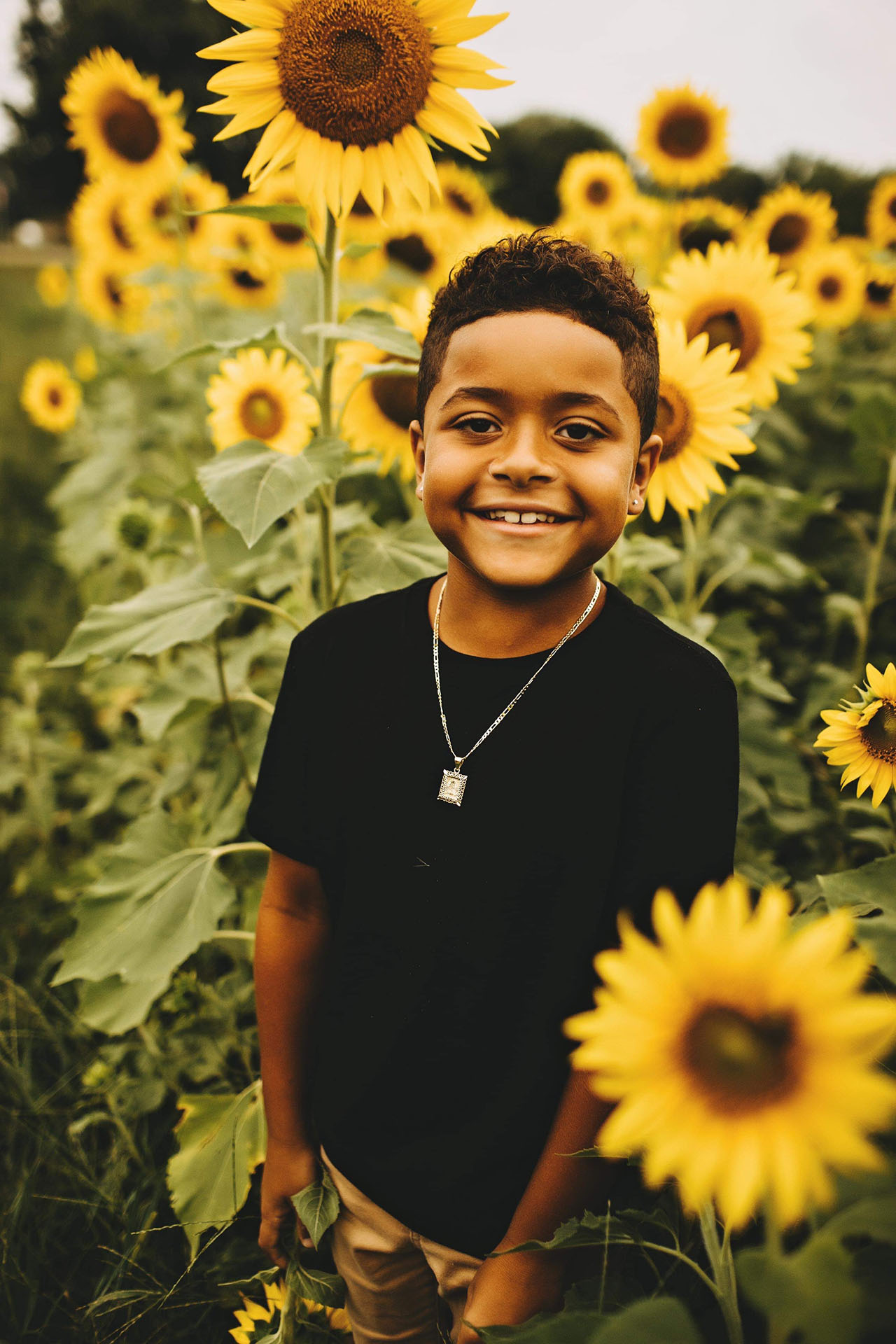 When Quincy was chosen to be one of the heroes spotlighted, he was so excited to know he'd be featured and couldn't wait to see his face in the store and enjoy some of his favorite Graeter's ice cream, Madagascar Vanilla Bean. Sadly, Quincy passed away on September 2nd – just days before the Cones for The Cure kickoff. Quincy chose to be extraordinarily positive in the midst of the most difficult time bravely facing diffuse midline glioma, a cancer of the brain and spinal cord. He endured the toughest days with a grace and positivity that was unmatched. He exhibited such joy and it was undeniably shared with anyone in his presence. Whether he was singing and dancing to his favorite songs or snuggling with his cats Sprinkles and Peaches, he knew how to savor the time he had. His love for life is indescribable. His list of loves was long and as big as his heart. He loved cars, trampoline jumping, singing to his jams, dancing, playing with his cousins who were like siblings, farming, running outside and time with his family and friends. His favorite hobbies were baseball, go-cart riding, swimming and playing outside. He was passionate about it all. Quincy was an empathetic and intuitive old soul that made everyone around him feel special and loved. He will forever be missed by his family, friends and so many other people that have been touched by his life.
About The Cure Starts Now:
The Cure Starts Now represents something truly different – a grassroots effort dedicated to, not just fighting one cancer, but the elimination of ALL cancers.